«Elegance and security, hand in hand»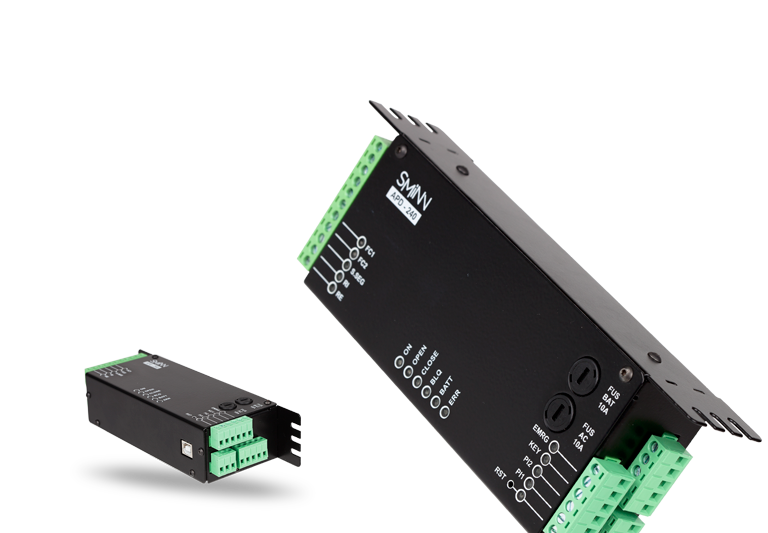 Universal controller for pedestrian sliding door
Integrated protections
The APD 240 implements an state-of-the-art current sensing system that allows it to detect overcurrent and shortcircuit faster than typical protection systems. The controller learns how much current the motor uses and protectes the user and installation with our current sensing algorithm that detects collisions and lockings before the consumption escalates.
Low profile
Suitable for low height profiles thanks to its 90mm height.
Safe control
Differentiated inputs for two light barriers, safety sensor, two radars, external push buttons, emergency signal and external key switch.
Simple configuration
The controller can be configured through the function selector or through a PC using the integrated USB port. The PC configuration also allows diagnostics of the maneuver curves and associated issues.
Models
Documents