«Maximum versatility and cutting edge technology at your service»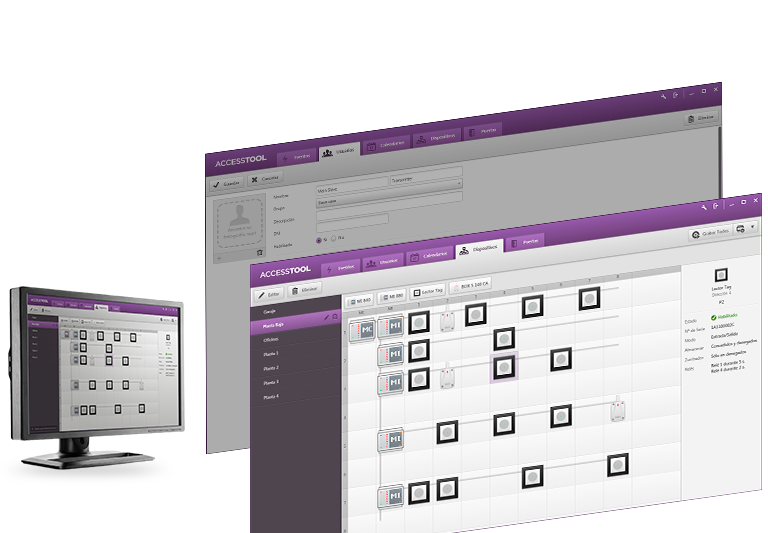 Software designed for easy creation and management of installations
Access management
ACCESSTOOL manages a database with the configuration and events relative to each installation and connect on command with the access control equipment to configure it or get new events.
Updatable
The SMINN engineering team works constantly to improve ACCESSTOOL, giving immediate support to incidences and adding new functionalities to the application. ACCESSTOOL will update automatically to provide you with the latest changes.
Versatile application
The user management system of the application defines management roles so it is possible for different users (installer, mantainer, final user) to use the application with different access granularity.
Models
Documents
This product contains private resources only accessible by registered users.