«Maximum versatility and cutting edge technology at your service»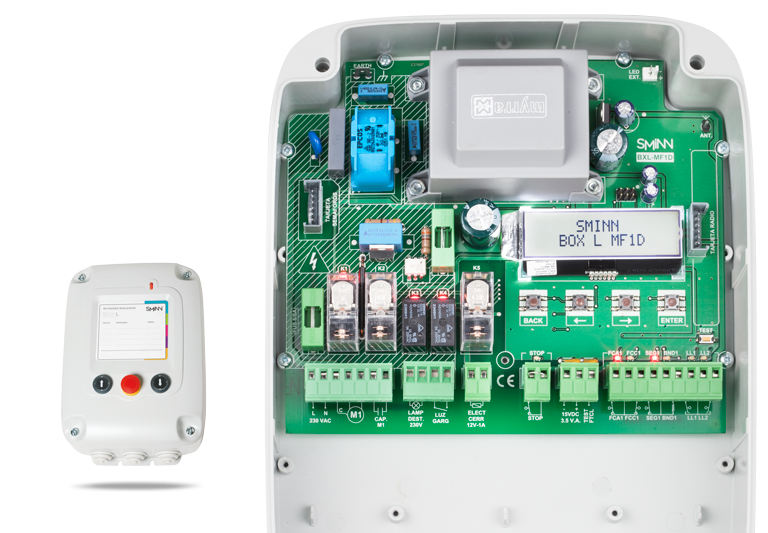 Universal motor controller for one single-phase motor with digital configuration
Digital configuration
Its high quality LCD display and keyboard allows for intuitive maneuver configuration. An assisted configuration system provides a more confortable way to configure the maneuver as it runs. Configuration includes:
Maneuver and start-up regulable motor power
Support for electromechanical motors and hydraulical motors with anitblocking measures
Independent soft stop for both opening and closing
Security test for both light barriers and security bands
All kinds of doors and gates
Designed for swinging gates, sliding gates, sectional doors, rolling shutters and rolling doors.
Multiple configuration modes
This motor controller allows 5 different operating modes consistent with the EN1324-1:2003 European standard: automatic, optional automatic, alternating stop (semiautomatic), dead-man and semiautomatic dead-man.
Models
| | | | |
| --- | --- | --- | --- |
| BOX L MF1D | No external buttons | | |
| BOX L MF1D BT-002 | Polycarbonate button cover | | |
| BOX L MF1D BT-003 | Electromechanic button cover | | |
Documents