«Versatile, powerful and easy to install»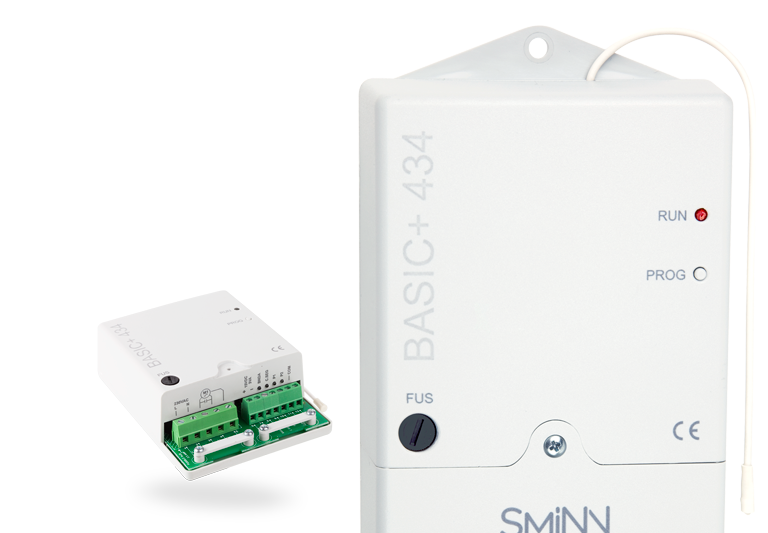 Single-phase winth integrated radio
Single-phase motor controller for roller shutters with self-managed limit switches, safeties and manual activation
Receiver included
This motor controller has a built-in receiver for up to 35 transmitters. The registration via radio or manual switch is easy and comfortable.
Three maneuver types
Three configuration jumpers allow three run modes: alternating stop, dual channel bistable and dead-man.
Easy installation
Manufactured with an ABS box with a high degree of protection (IP54). The installation is really easy: one screw fastening, reduced size, easy connection of the circuit and digital programming for a better accommodation of the controller to the shutter.
Models
Documents