«Maximum versatility and cutting edge technology at your service»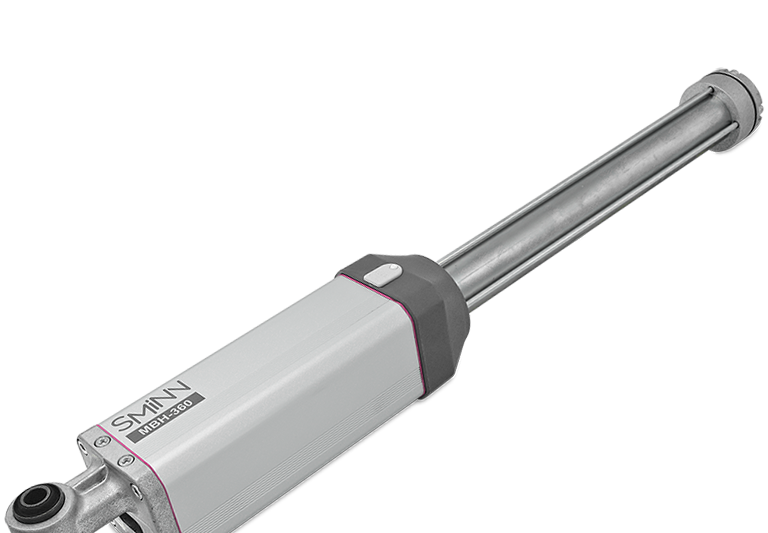 Three-phase hydraulic linear actuator at 230VAC with soft stop system and adjustable force
Performance versatility
This motor is compatible with 230V single-phase control panels (with capacitor) and with three-phase inverter control panels (without capacitor), thus adapting its performance to the intrinsic capacities of each type of panel.
Hydraulic soft stop
The arm is equipped with a valve that allows for the regulation of the soft stop speed in closing, which acts on the last 15 mm of the stroke. This valve can be completely closed to cancel the hydraulic soft stop and thus give control to the control panel.
Integrated force limitation
It is possible to adjust the force that the hydraulic group performs on the movement independently for opening and closing, providing the operator with greater safety.
Reversibility adjustment (VRI)
It is also possible to adjust the force that opposes the motor to external movements, altering the degree of reversibility independently in opening and closing.
Models
| | | | |
| --- | --- | --- | --- |
| MBH 280 | 4 meters | | |
| MBH 360 | 6 meters | | |
Documents