«Maximum versatility and cutting edge technology at your service»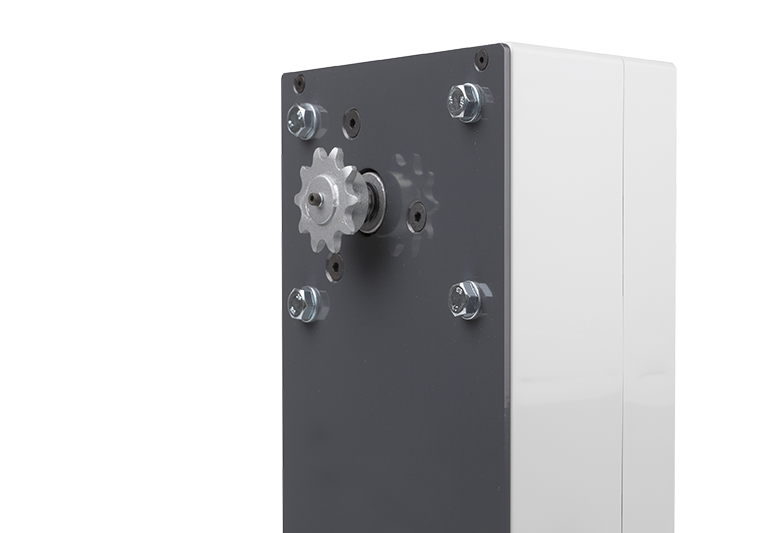 24VDC gear motor with encoder for chain driven overhead and rising doors
Easy installation
Designed and manufactured to facilitate assembly and subsequent maintenance. Equipped with a polycarbonate box with a hinged cover and a lower register for the connection. It has two interchangeable cable outlets that facilitate assembly in both hands of the door.
Precise and safe manoeuvring control
It incorporates a HALL effect incremental encoder that ensures the positioning of the manoeuvre with maximum accuracy.
Models
Documents