«Elegance and security, hand in hand»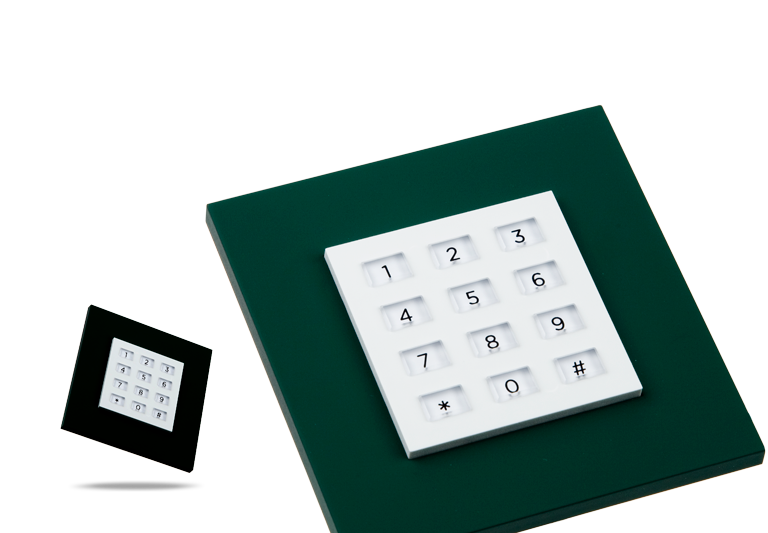 Bus connected digital keyboard allowing a wide number of combinations.
Wide number of combinations
The keyboard allows codes of up to 5 digits (99,999 combinations), providing security to your installations.
Secure communication
The KB 120 connects to a Base Station via a solid RS485 bus, making communications reliable and supporting long distances.
Energy efficiency
The keyboard remains in a low powered standby mode until a key is pressed and the code is sent. Afterwards it goes back into a low powered state.
Several configuration possibilities
There are different accessories for the KB 120, like a rain cover or a surface mounting adapter. SMINN also provides different frame colour options at your choice.
Models
| | | | |
| --- | --- | --- | --- |
| KB 120 | For base station | | |
| KB 120CA | For access control | | |
Documents
This product contains private resources only accessible by registered users.